Rachael & Seán - Marlfield House
Time has flown by, and finding a moment to feature our own weddings has been quite a challenge. However, now that things are slowly returning to a sense of normality, (whatever "normal" means!), we are absolutely delighted to finally share one of the weddings we photographed earlier this year.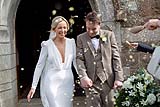 Getting to know the couple
To us, every wedding is an opportunity to tell a unique story. We first establish a personal connection with them, were possible we like to meet with all our couples before the booking stage, this way we all can see if we are the right fit for each other.! From our initial consultations to engagement sessions, we invest time and effort in building a relationship based on trust and understanding. By getting to know our couples, we can authentically portray their personalities and emotions through our photography.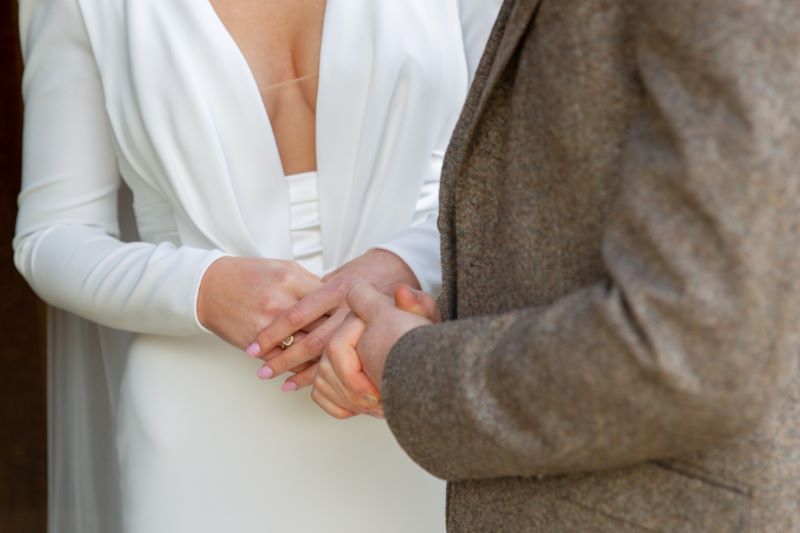 Assisting in Planning and Timing
We understand the overwhelming nature of wedding planning, and we are here to help. We believe that timing is crucial for a smooth and stress-free wedding day. That's why we make it a priority to assist couples in organising their timeline. By working closely together, we ensure that the schedule allows for relaxed moments and meaningful interactions with their guests. These precious pauses throughout the day enable the couple to fully enjoy themselves in the celebration and create lasting memories.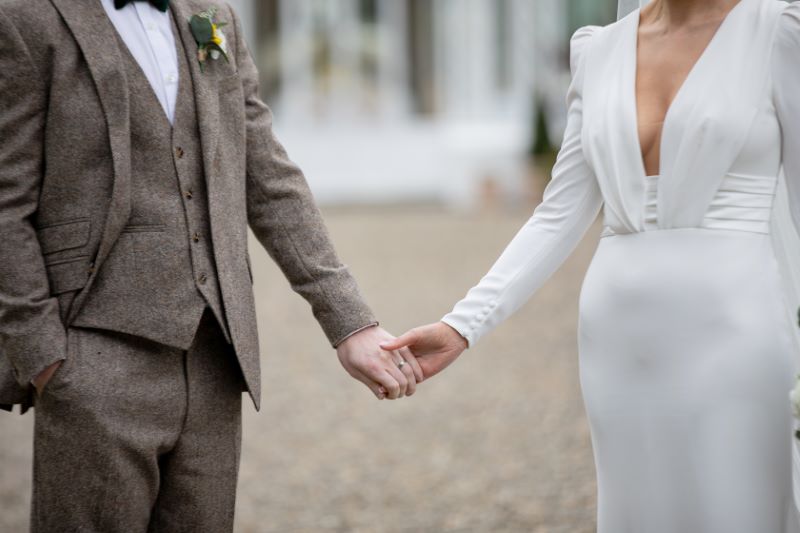 Capturing Atmosphere and Interactions
Weddings are not just about the couple; they are a celebration of love shared with family and friends. As photographers, we strive to capture the atmosphere and interactions that make each wedding unique. Our focus lies in documenting candid moments that portray the genuine joy and laughter that is exchanged between loved ones. By blending into the background and observing the day unfold naturally, we create a collection of images that authentically reflect the emotions and spirit of the event.
The Value of Finished Products
In a world dominated by digital screens, we firmly believe in the power of tangible memories. That's why we are dedicated to delivering finished products that stand the test of time. We take pride in our craftsmanship and are passionate about designing beautiful albums and wall art. These tangible pieces become cherished heirlooms, allowing couples to hold, touch, and share their memories with future generations. In this modern age, where everything seems fleeting, we believe in creating lasting mementos that can be enjoyed for years to come.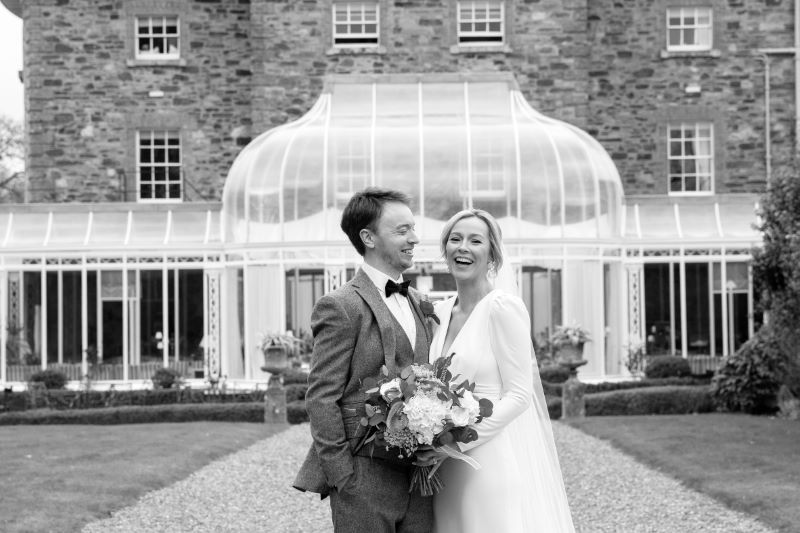 Sharing with you some moments from Rachael & Séan's wedding at Marlfield House. As we mentioned before, getting to know each couple personally is important to us, and with Rachael & Séan, we met up twice prior to their day to make sure we understood exactly what they wanted so they could achieve their dream wedding.
During our first meeting, we sat down with Rachael & Séan and listened intently as they shared their vision for their special day. They wanted an intimate celebration with their nearest and dearest, and we were more than happy to help bring that dream to life. Together, we mapped out a timeline that ensured they could have that day.
Two weeks before the wedding, and we met up with Rachael & Séan again to finalise all the nitty-gritty details. You could practically feel the excitement in the air!
On the day itself, we were there with both Rachael & Seán and their family as they got ready at the beautiful Marlfield House. Happy jitters filled the air that morning before they meet at a nearby church for their ceremony.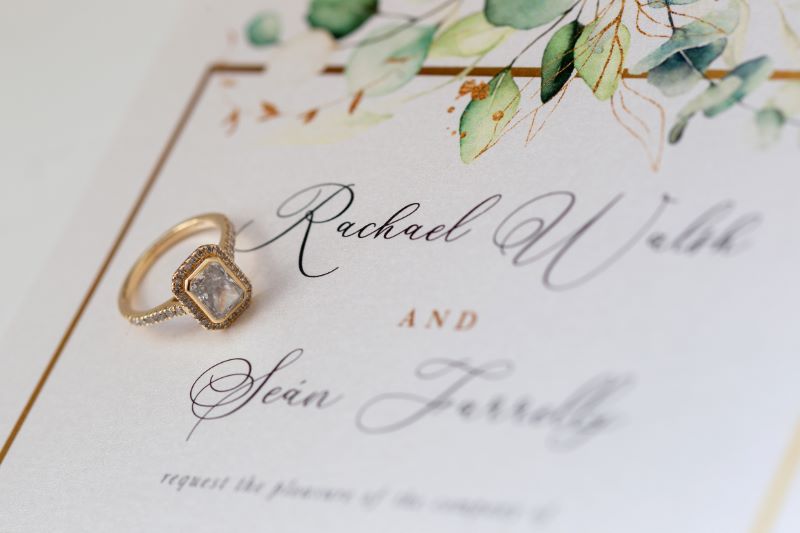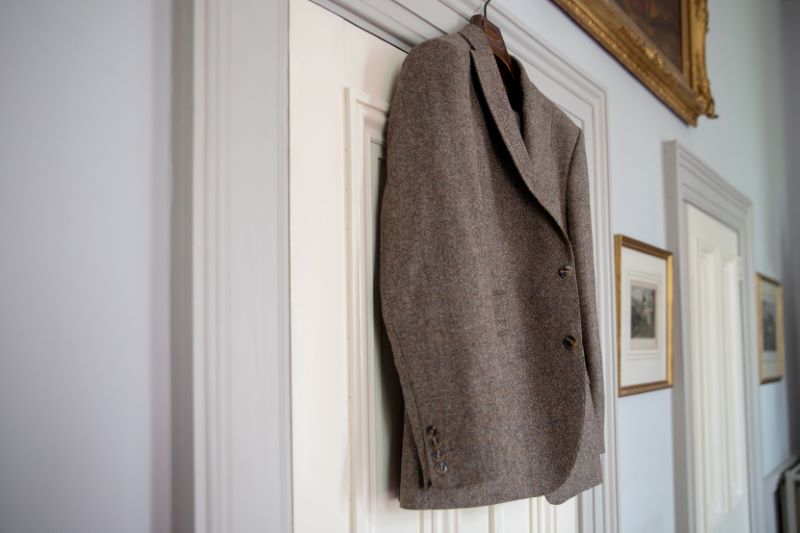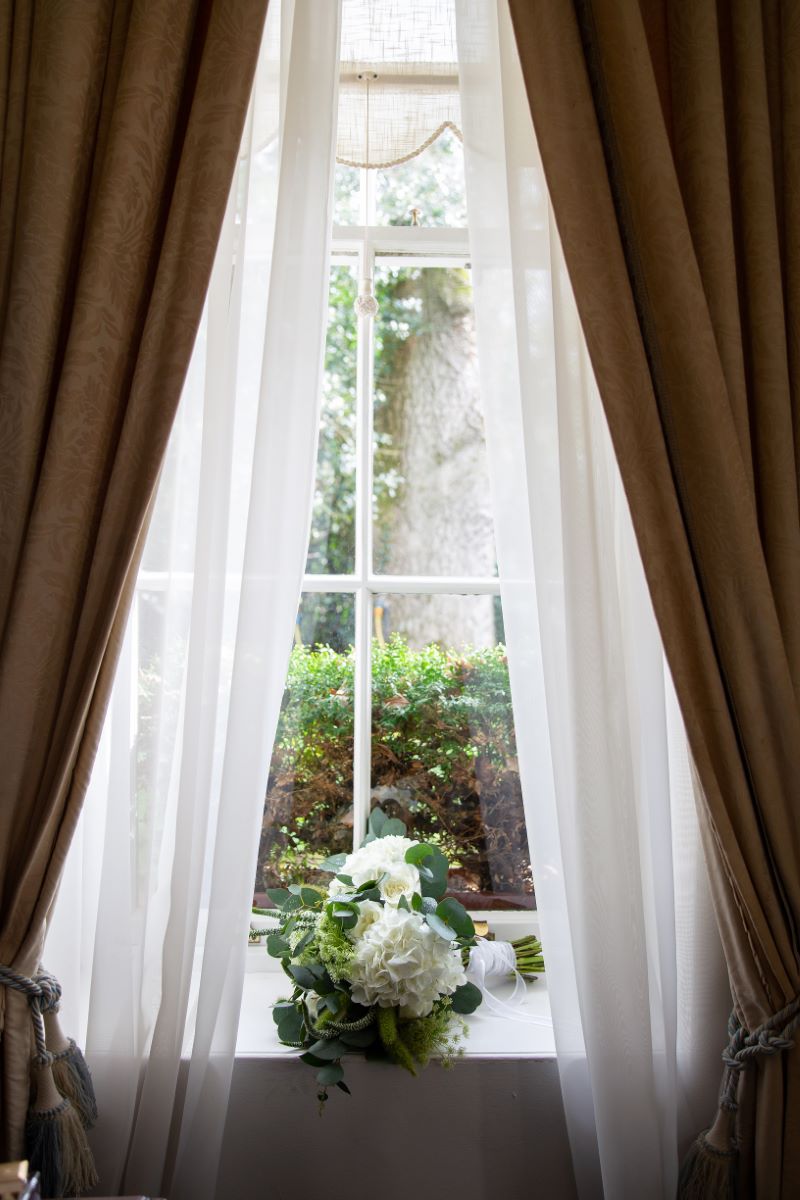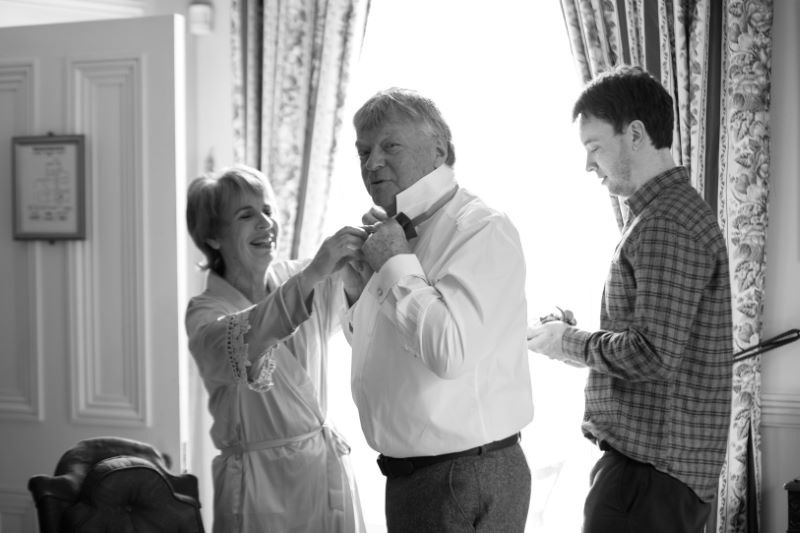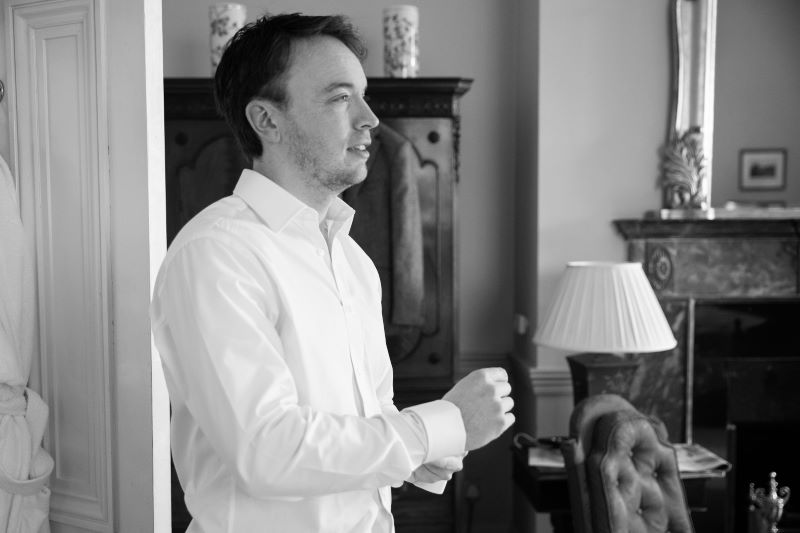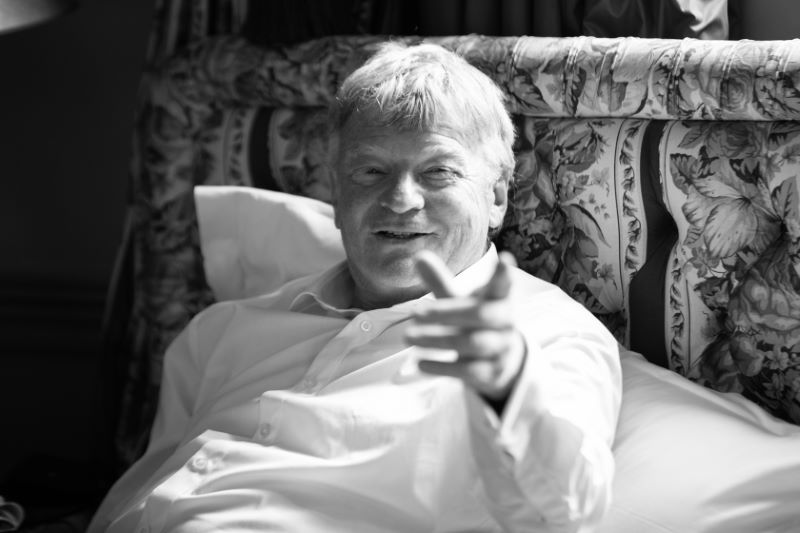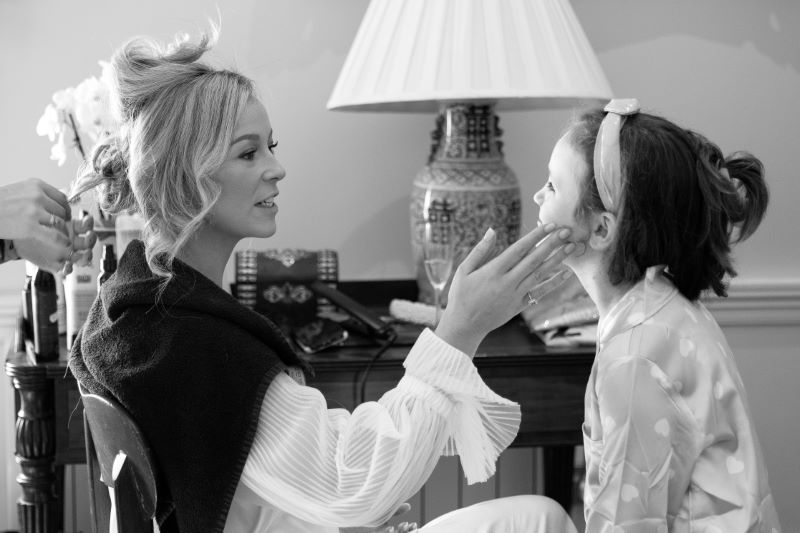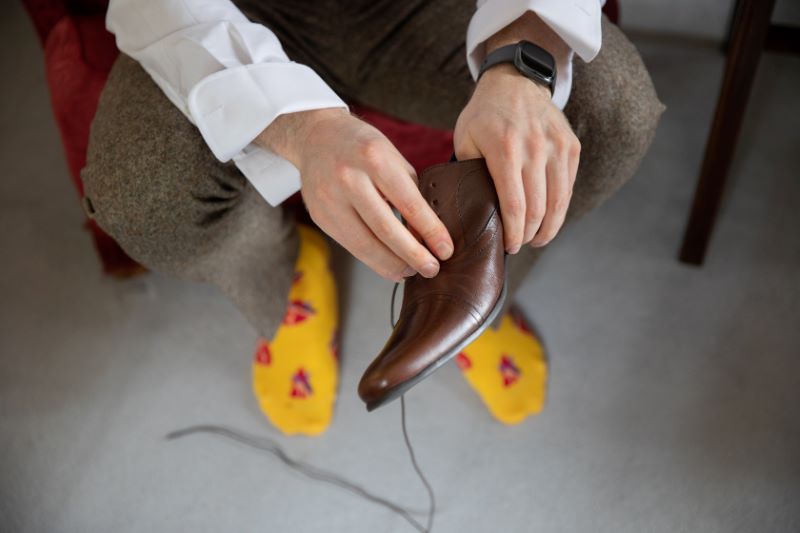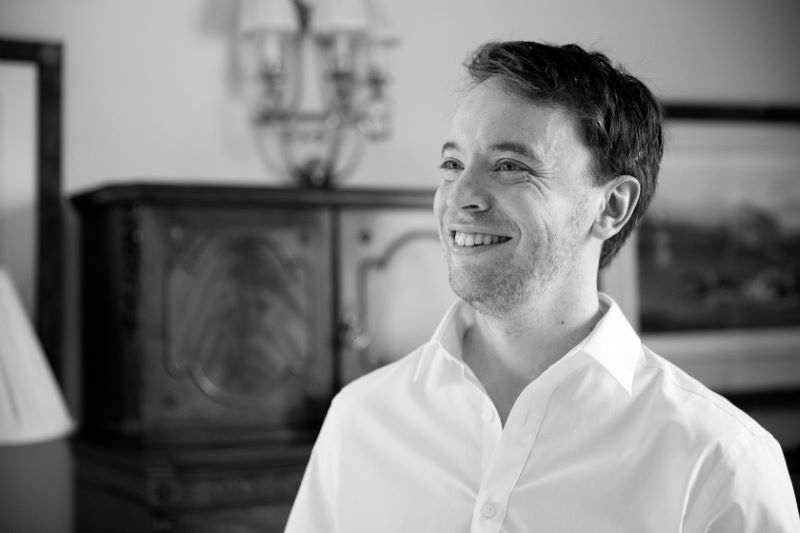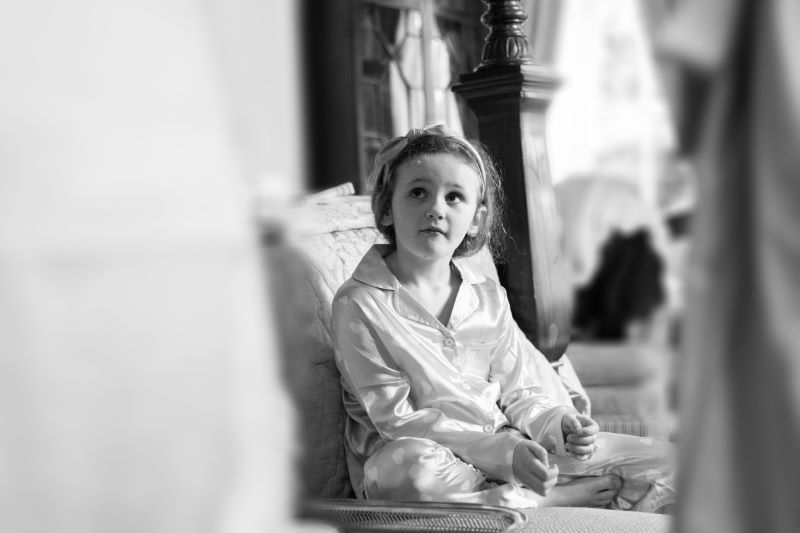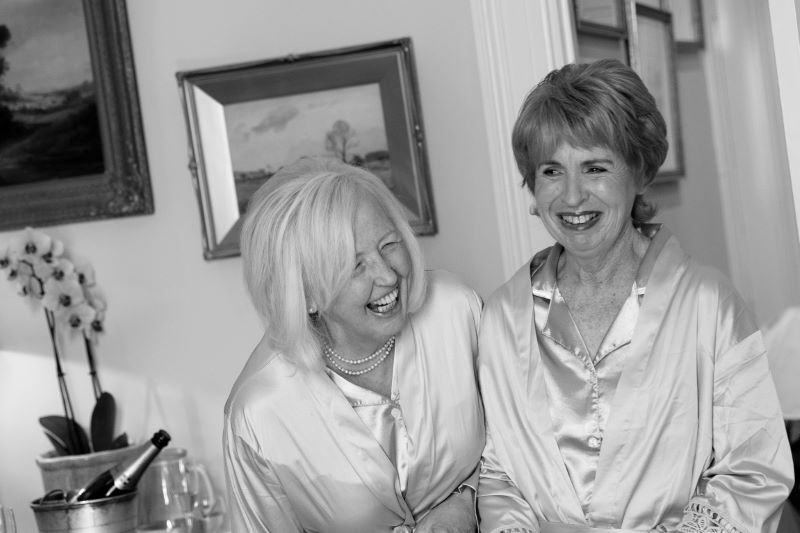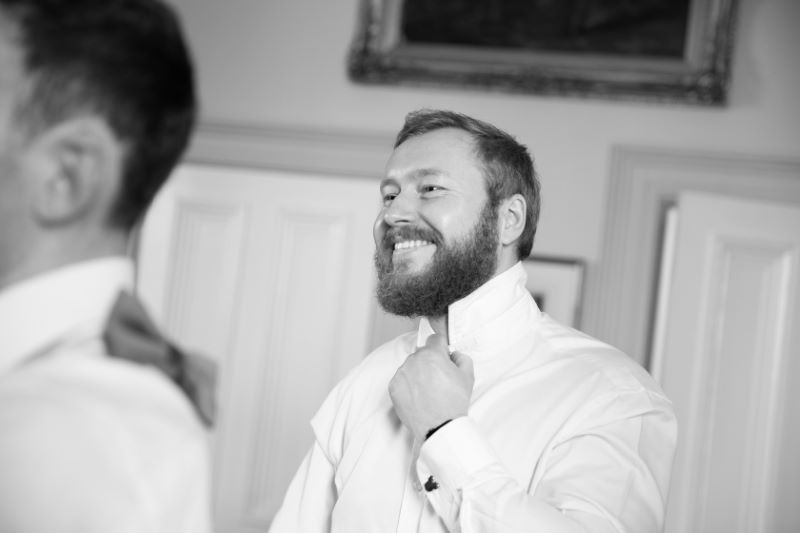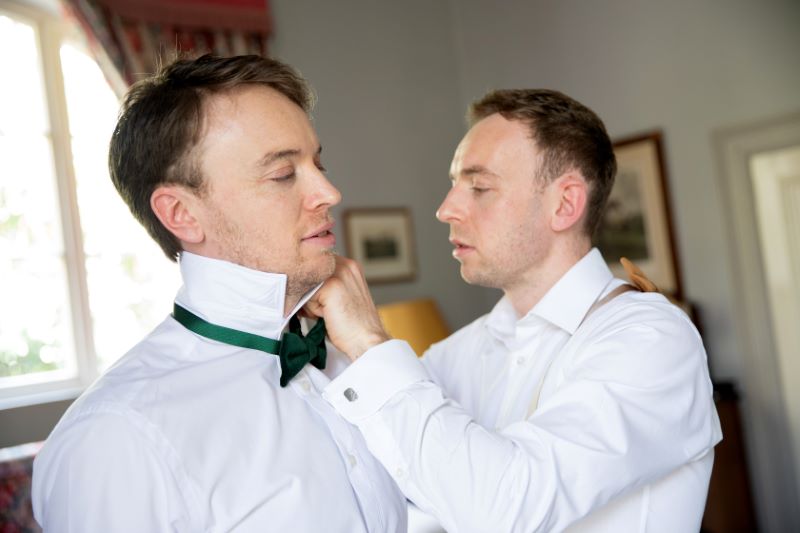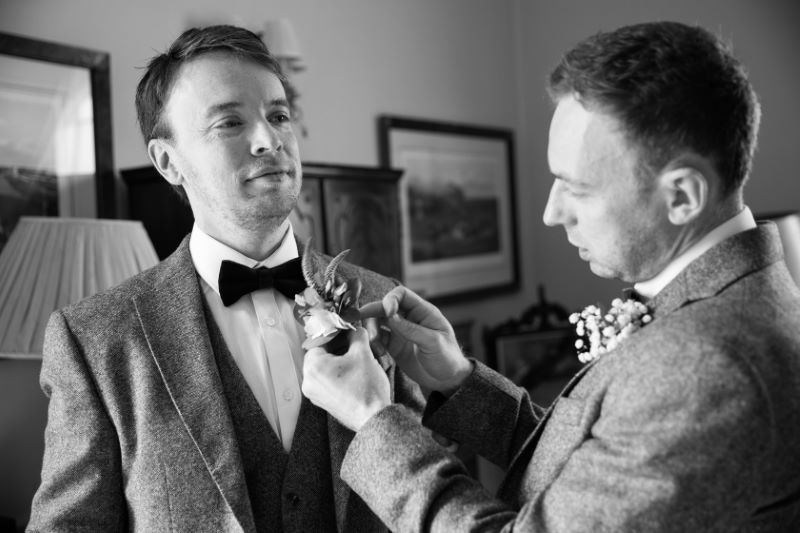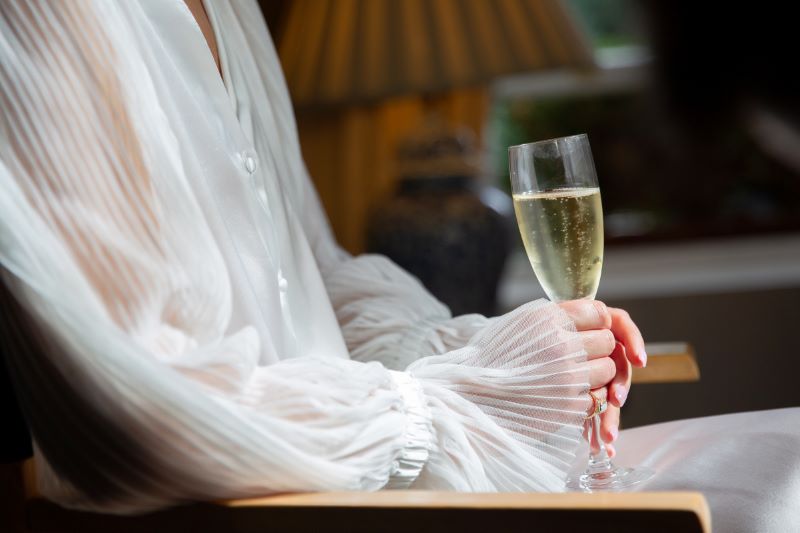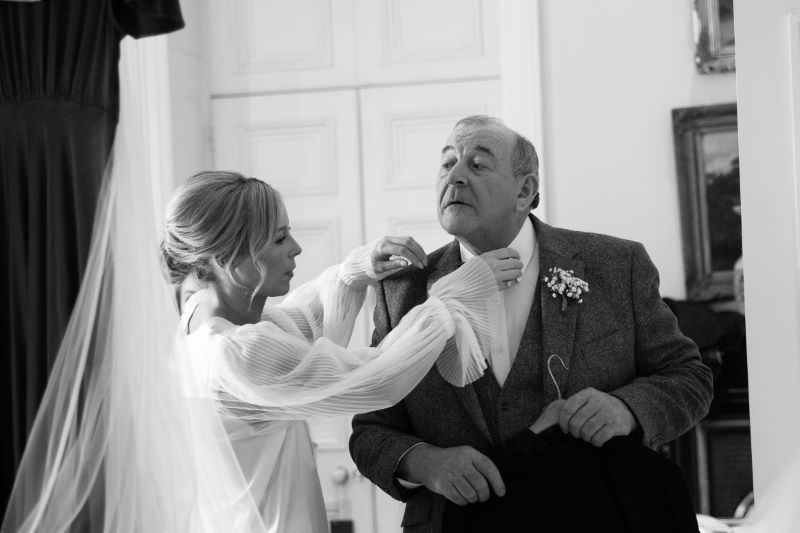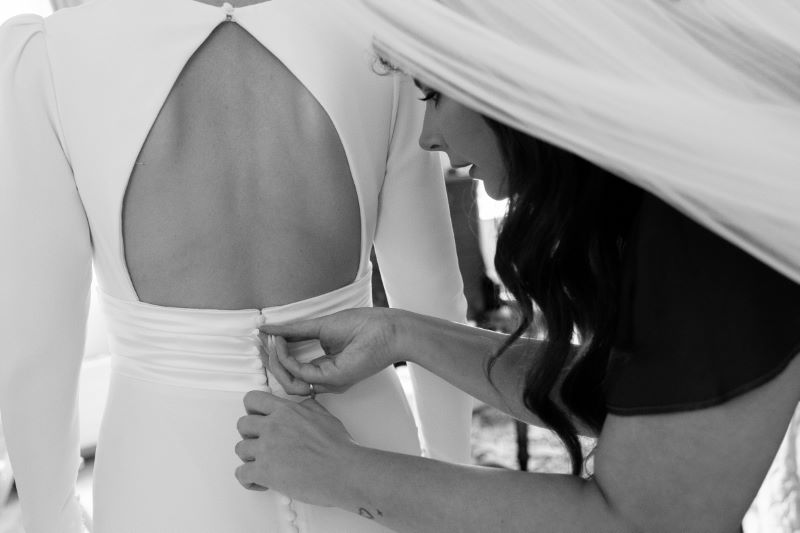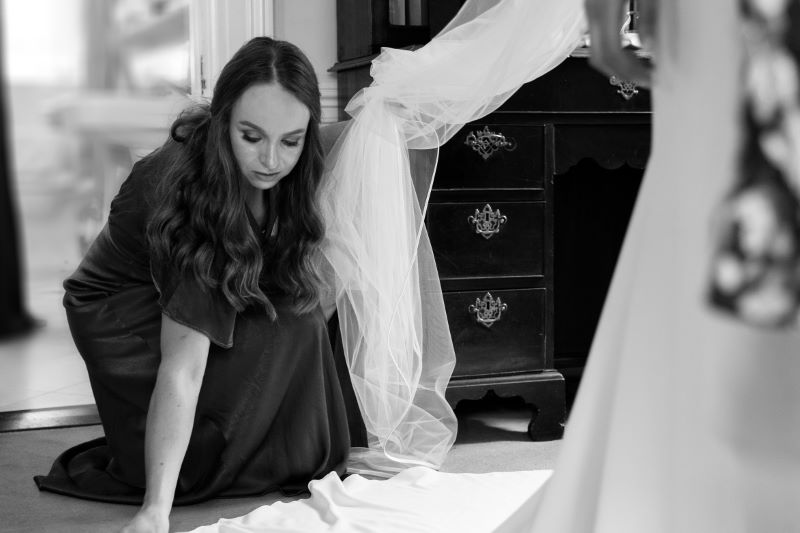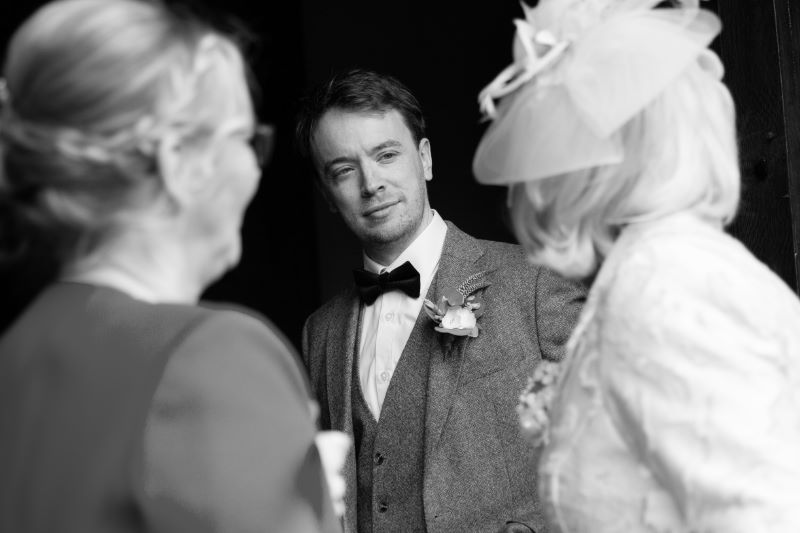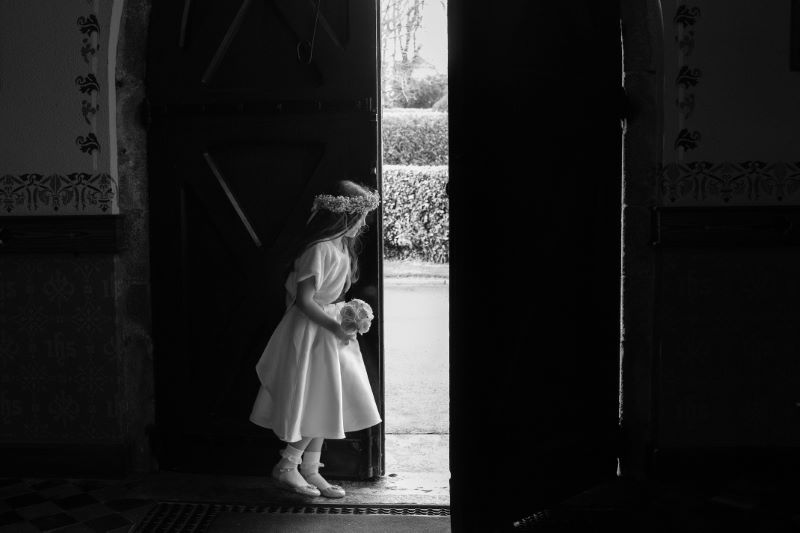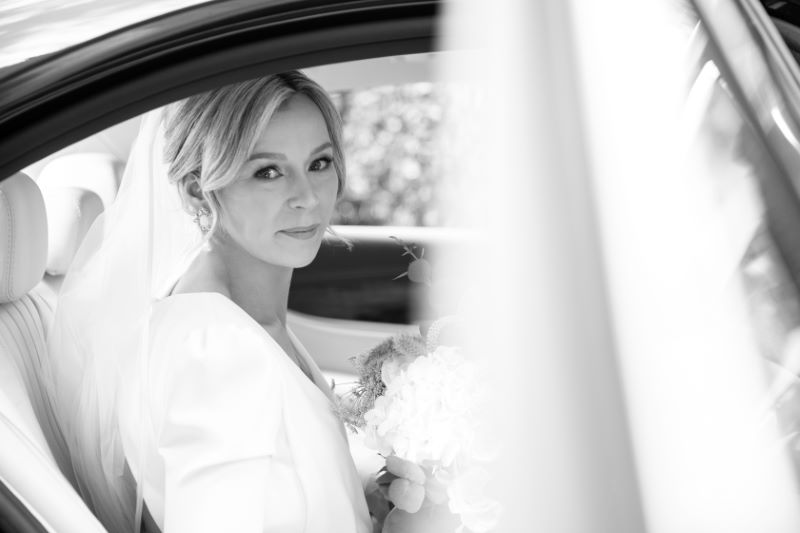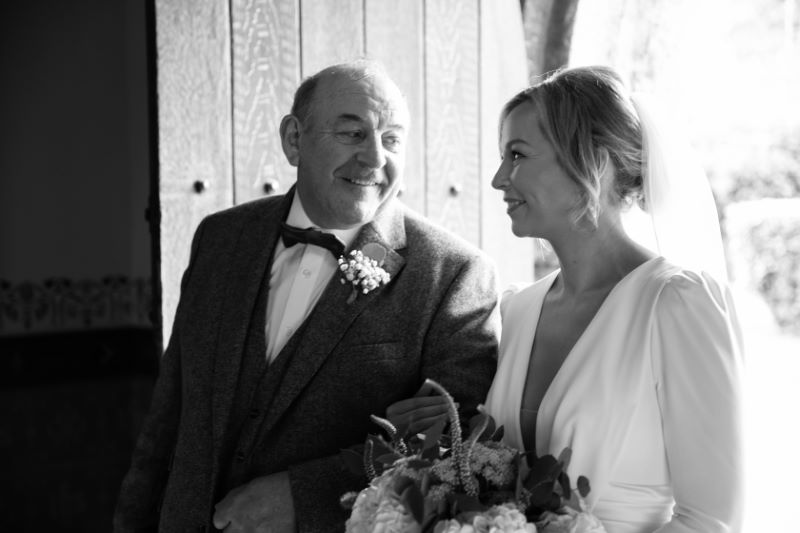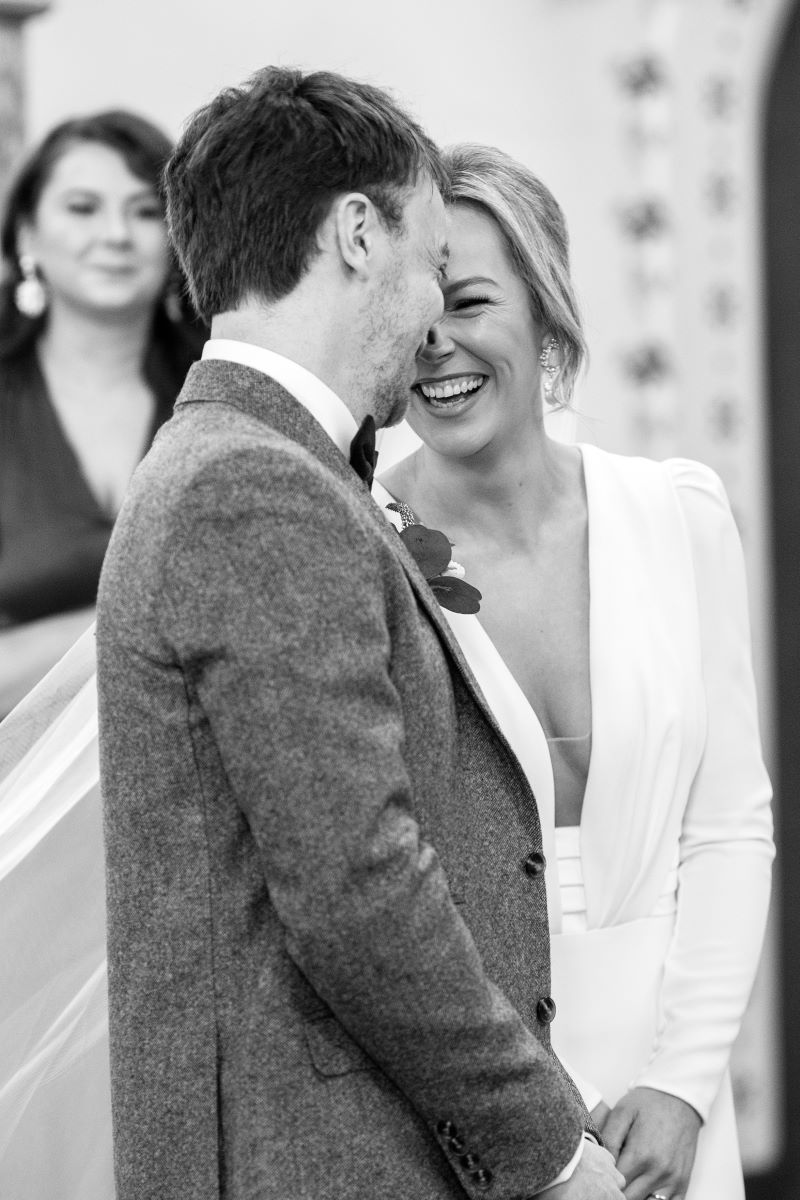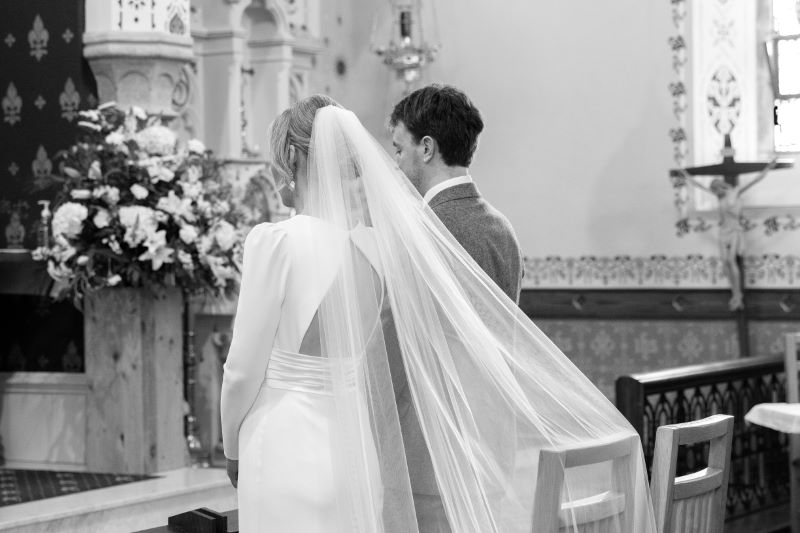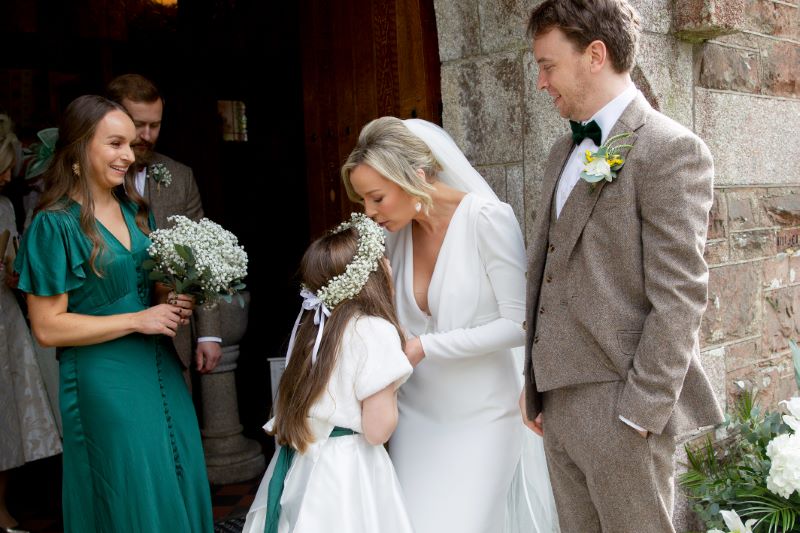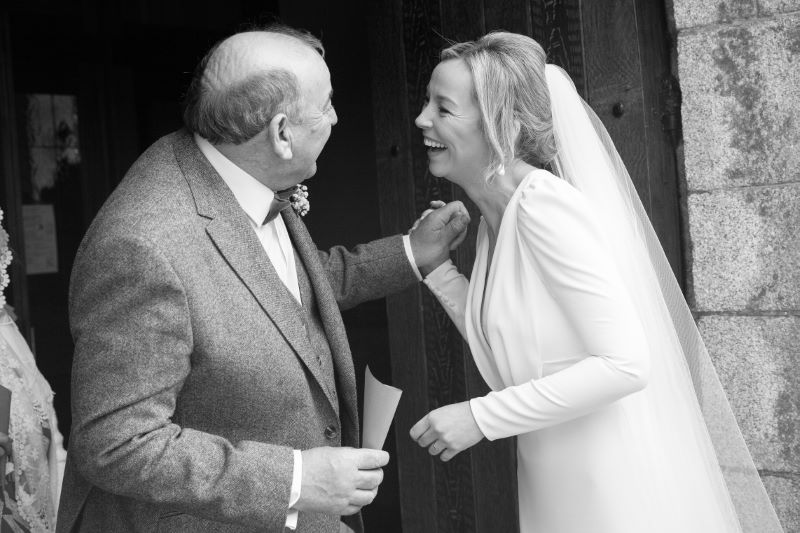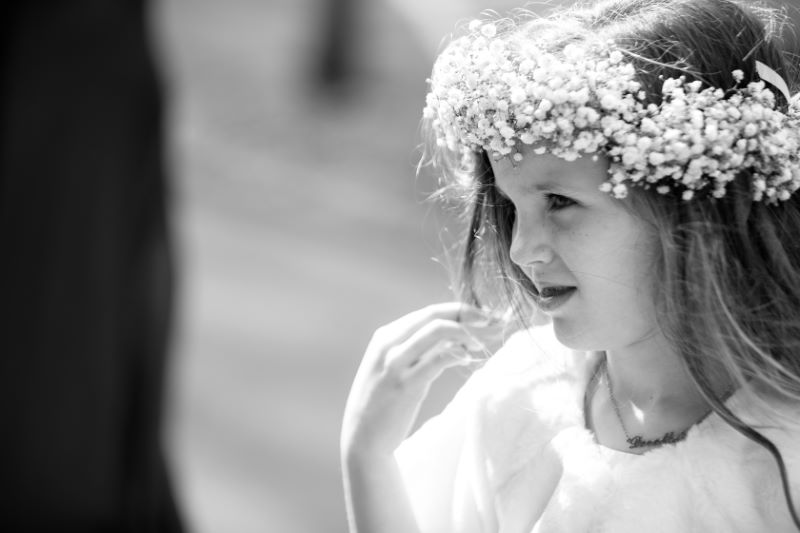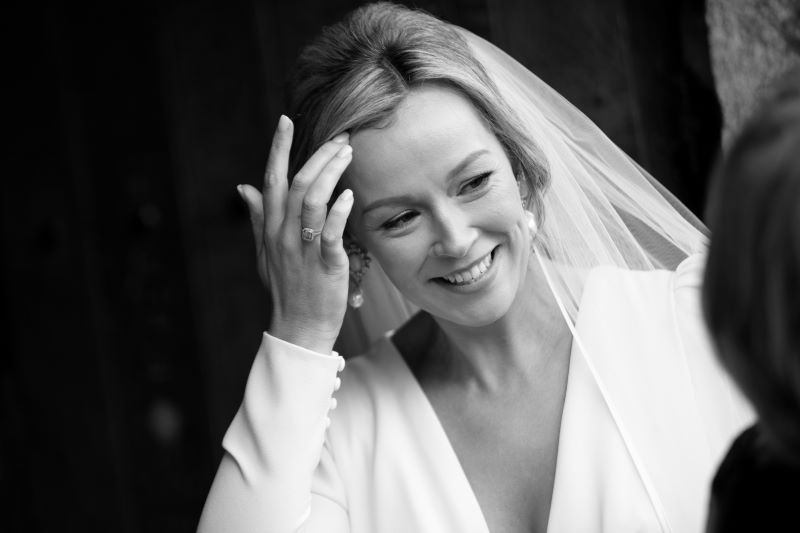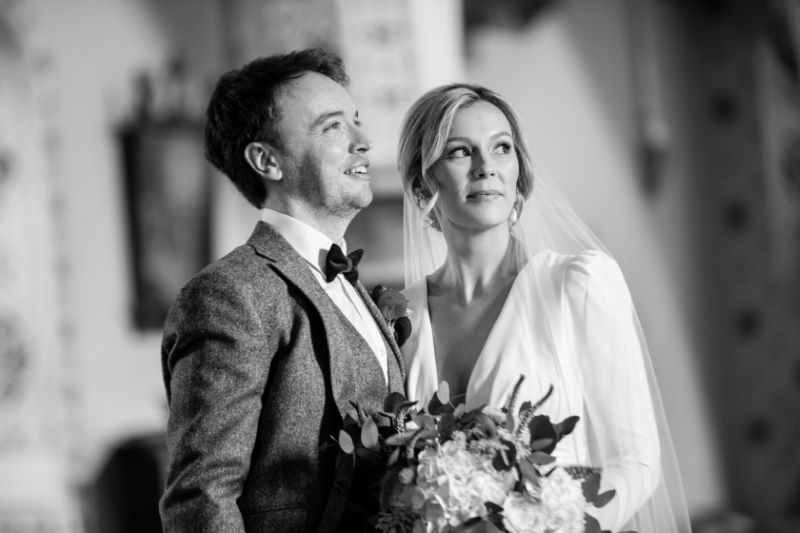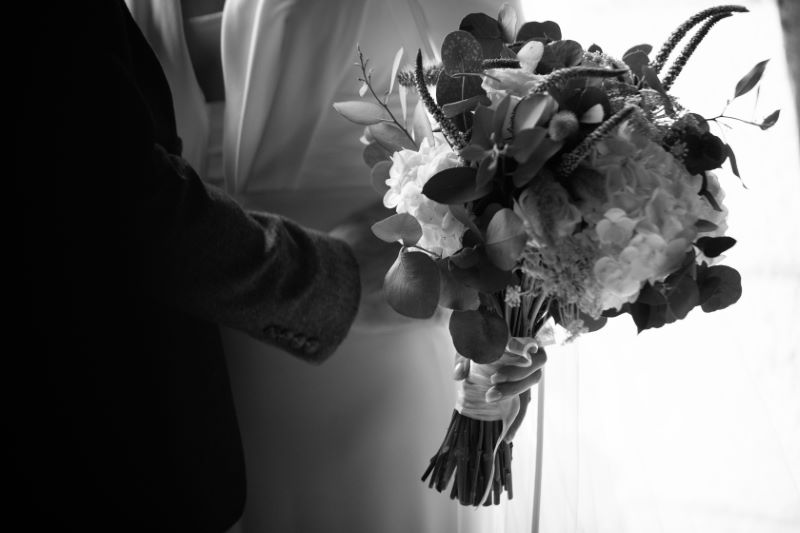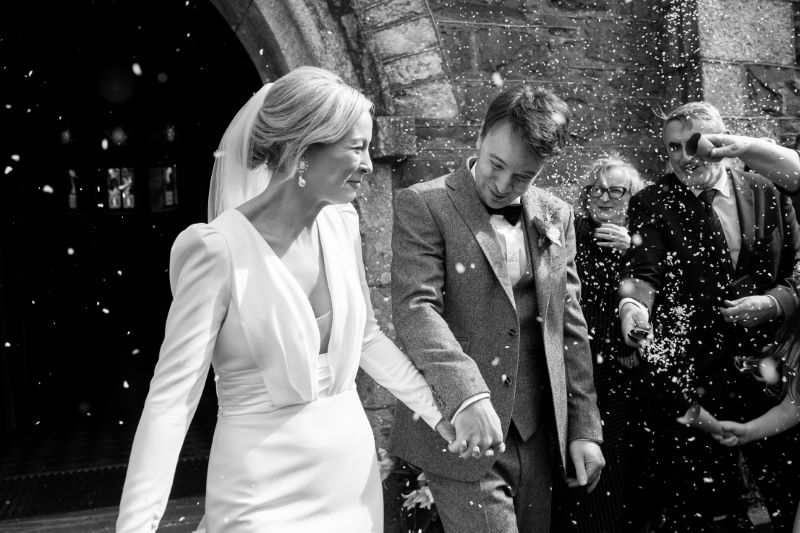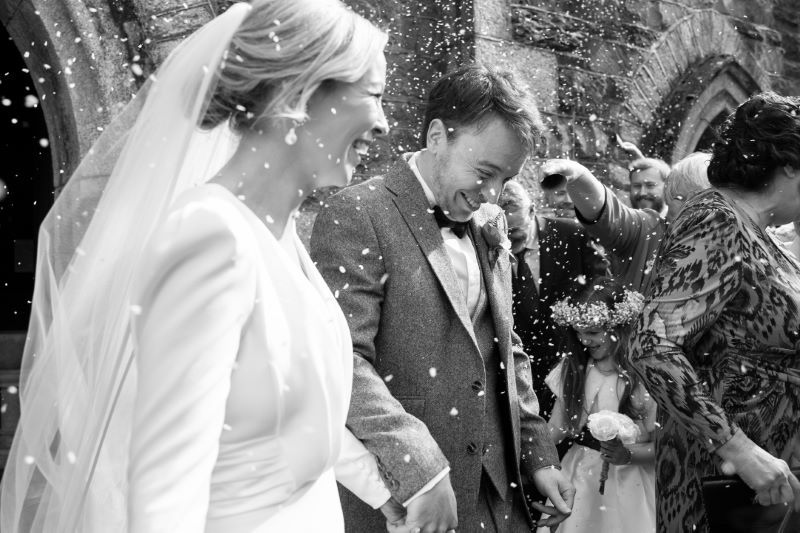 After the ceremony, Rachael & Séan had a special request—a quiet and private couple shoot on a picturesque beach. It was a bit wild…, but sure it's the coast and added to the shoot.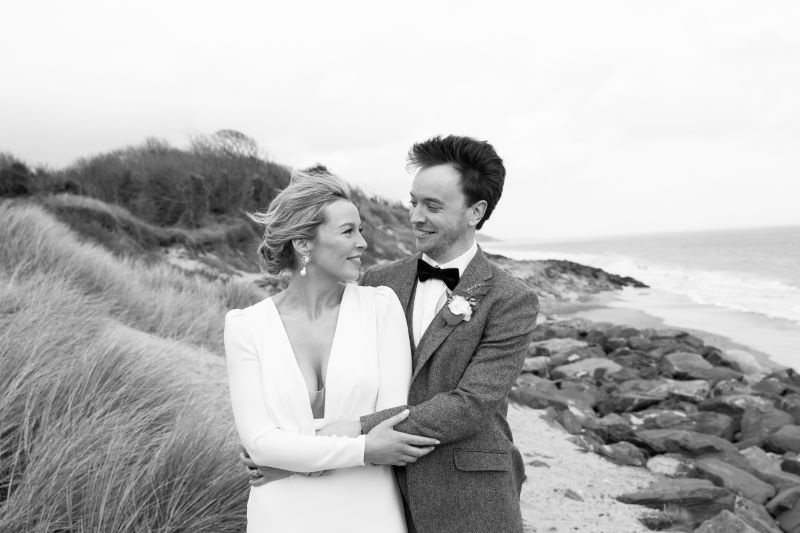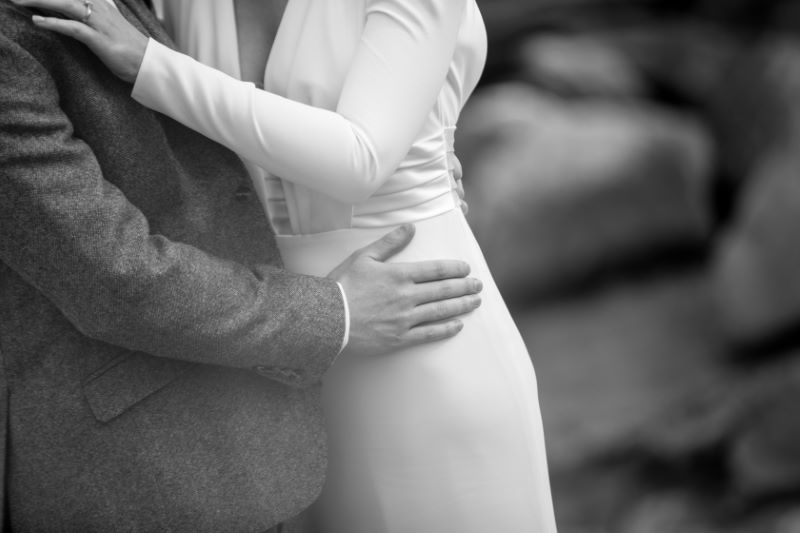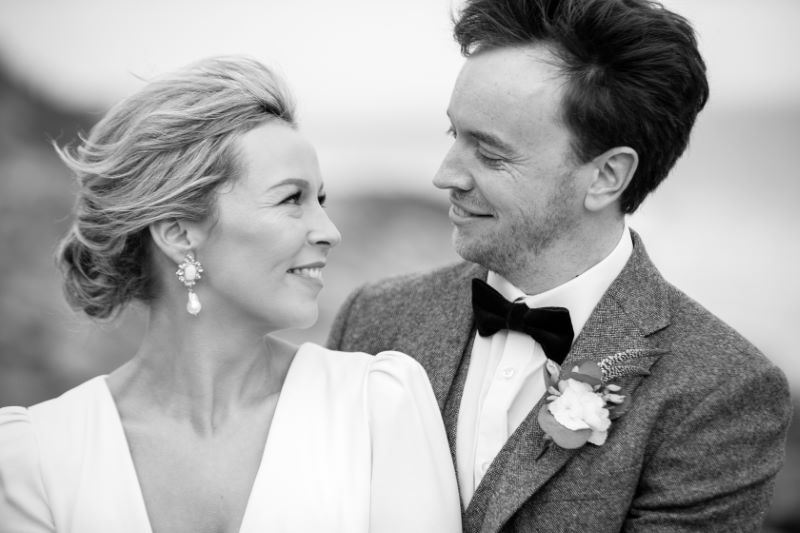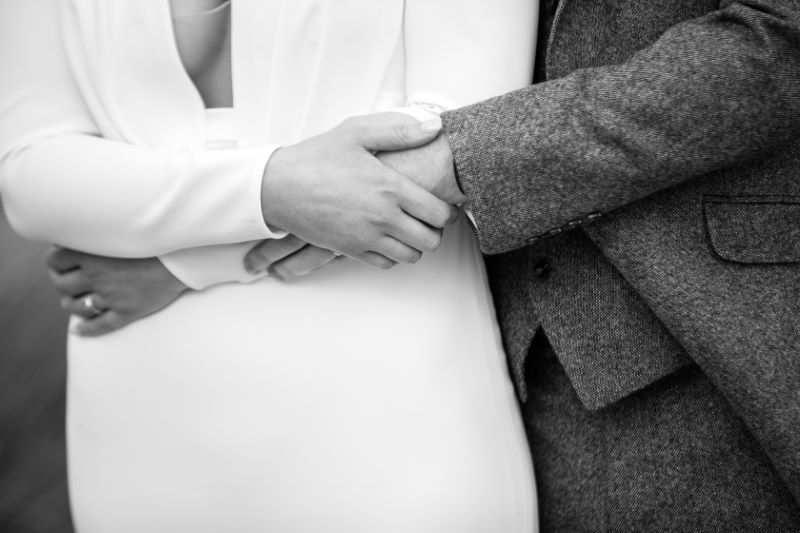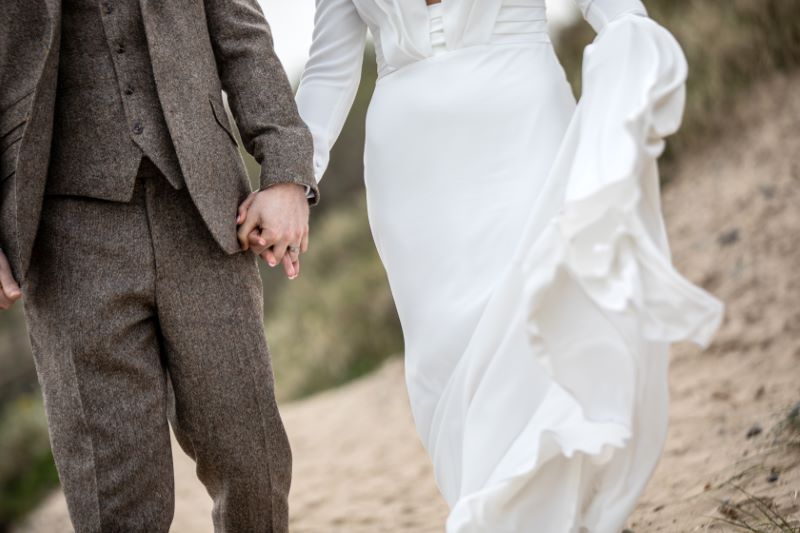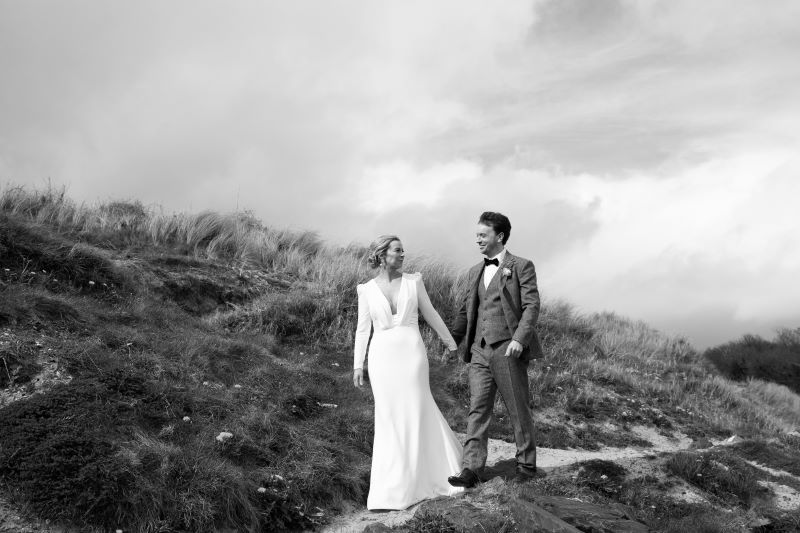 Back at Marlfield House, we captured all those important must-have family photos. Rachael & Séan emphasised how important these memories were to them, we then made sure to capture the smiles, hugs, and laughter as they mingled throughout their drink's reception. Then it was time for them to kick back, relax, and enjoy the rest of their day, delicious food was devoured, speeches made everyone laugh and cry, and the dance floor came alive with everyone celebrating Rachael & Séan's first dance.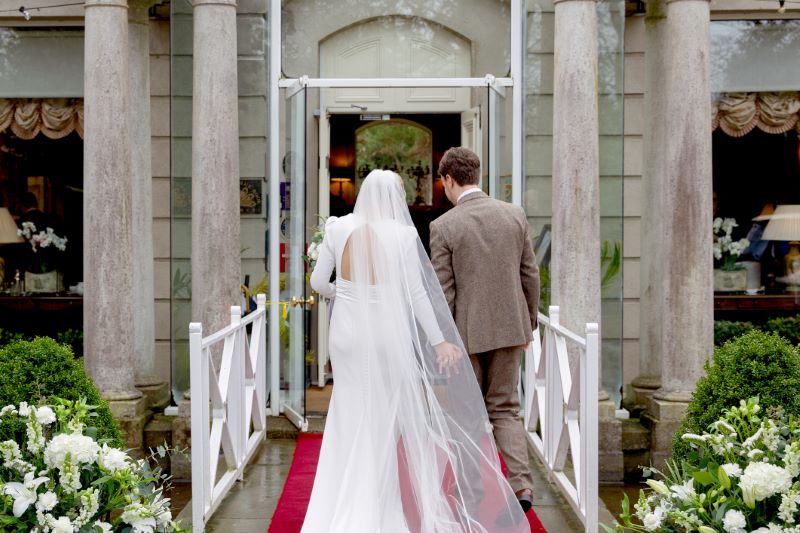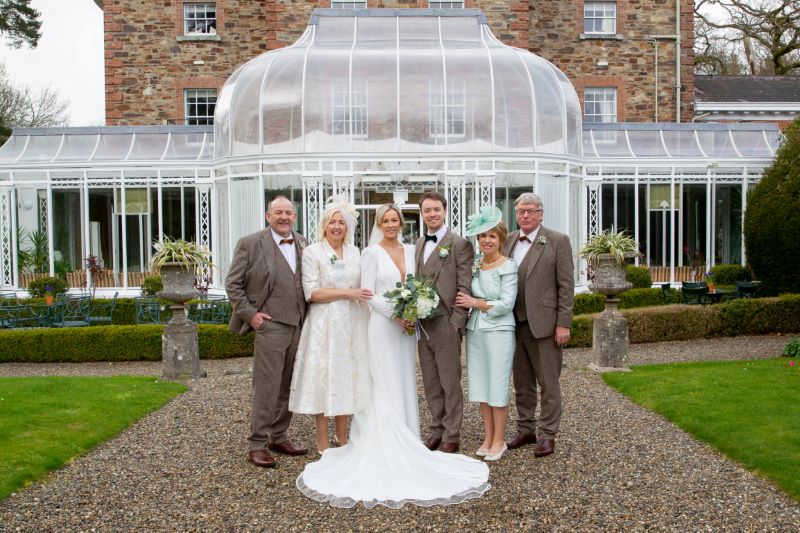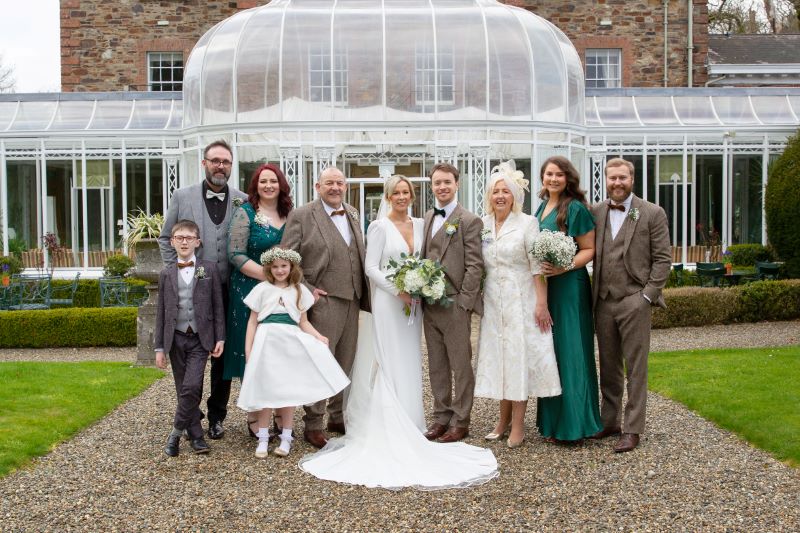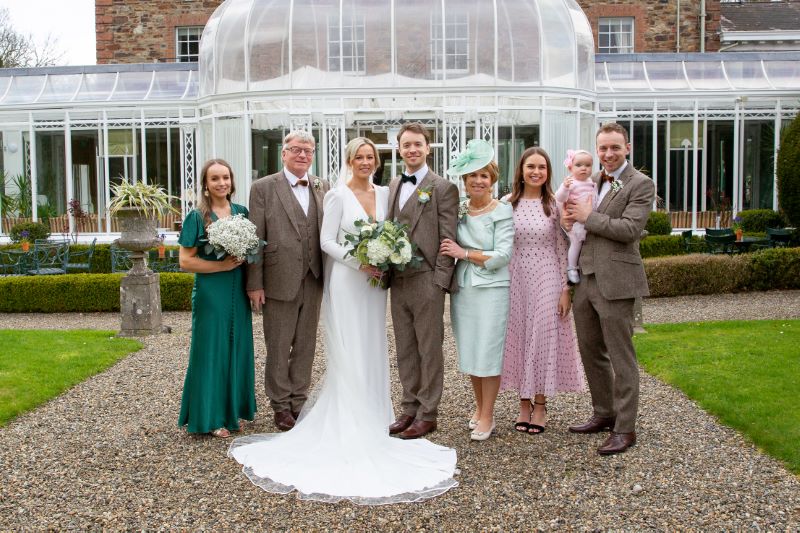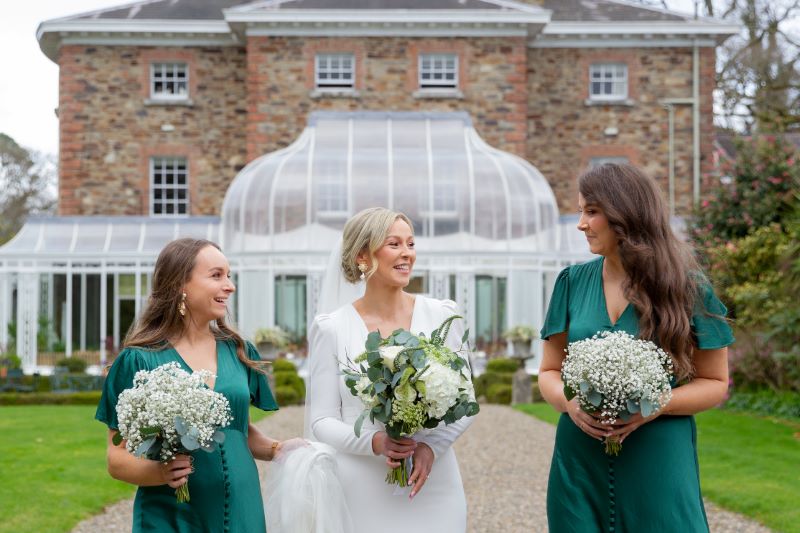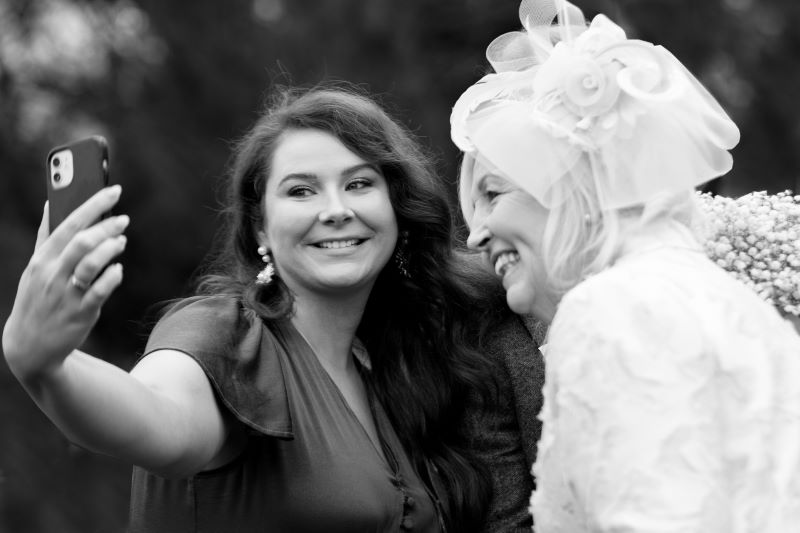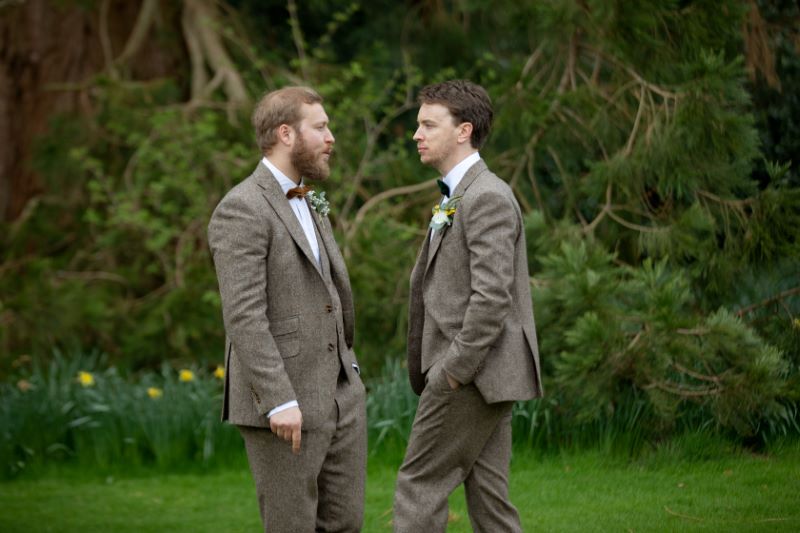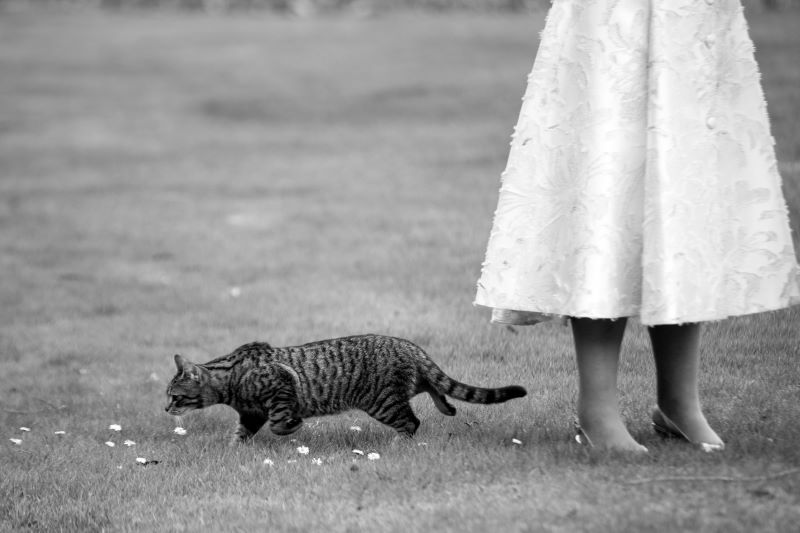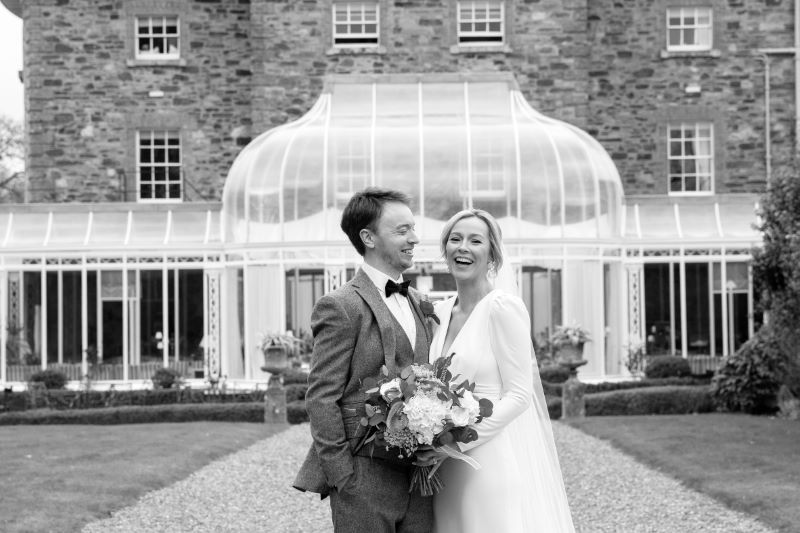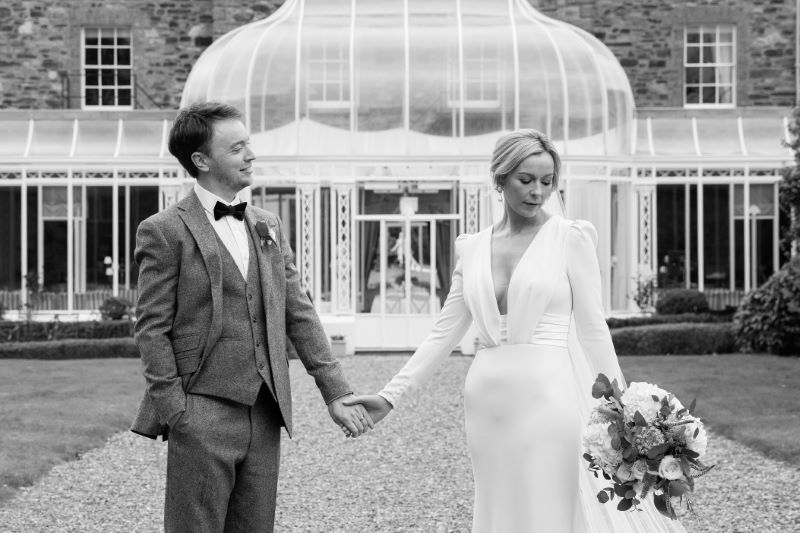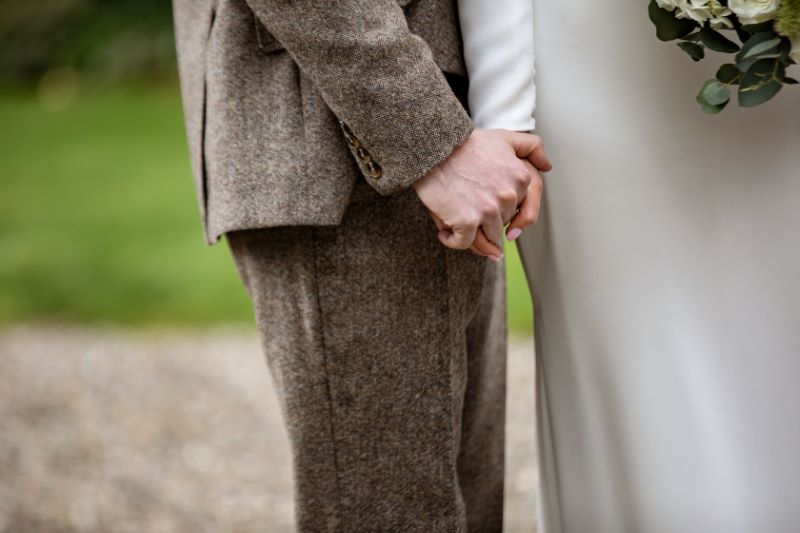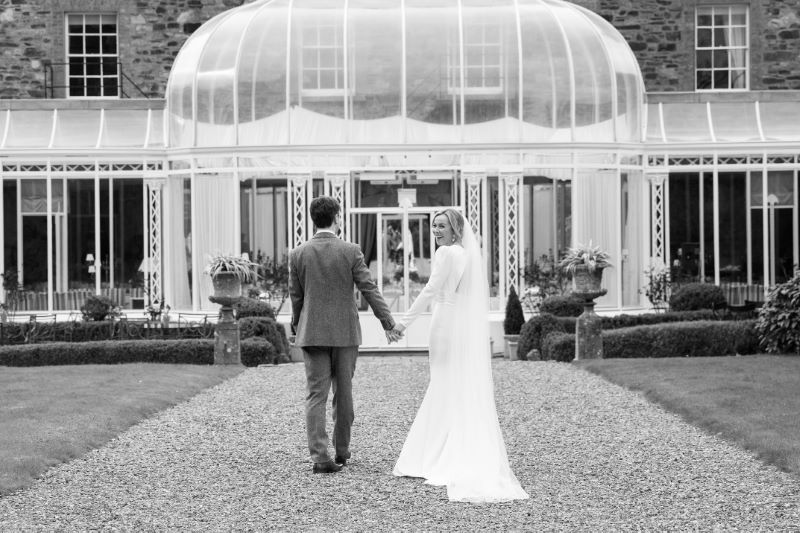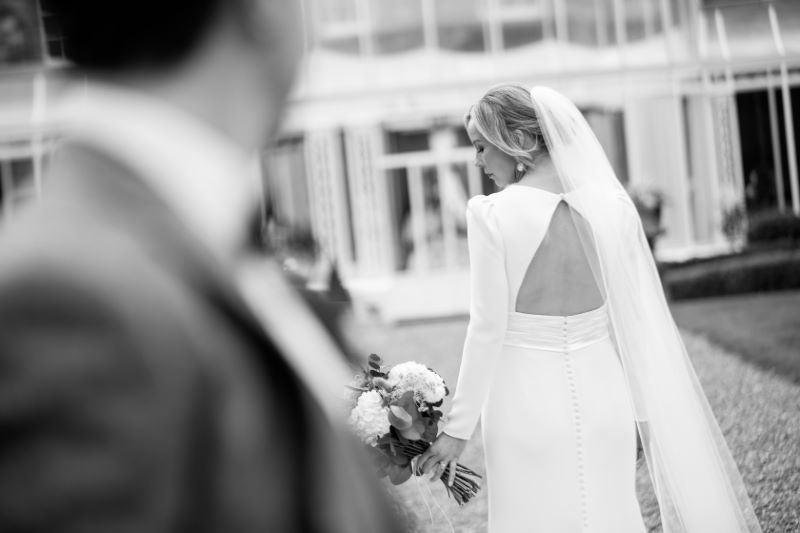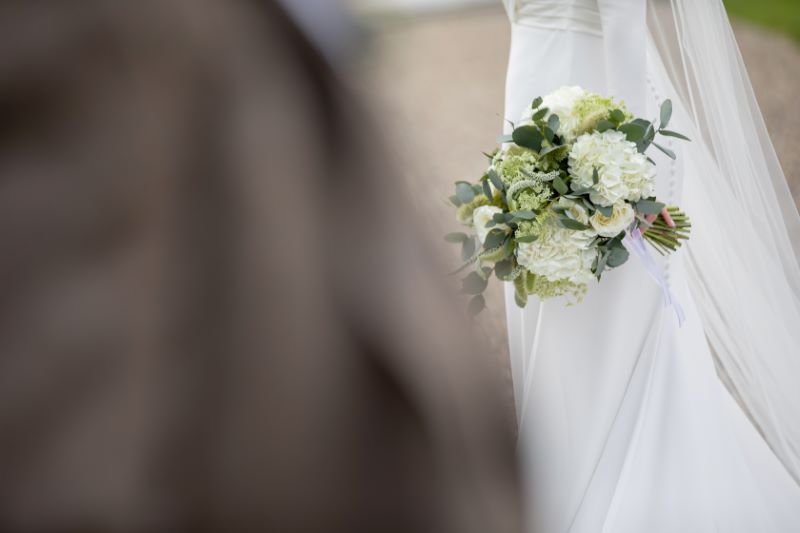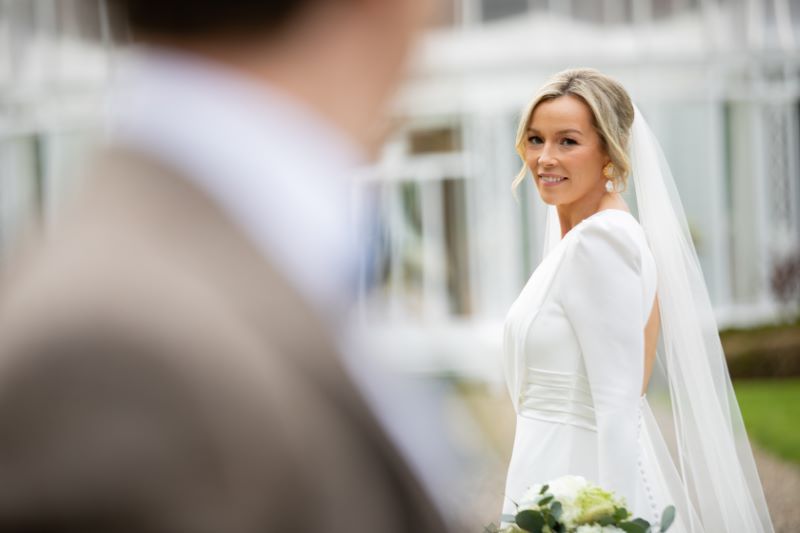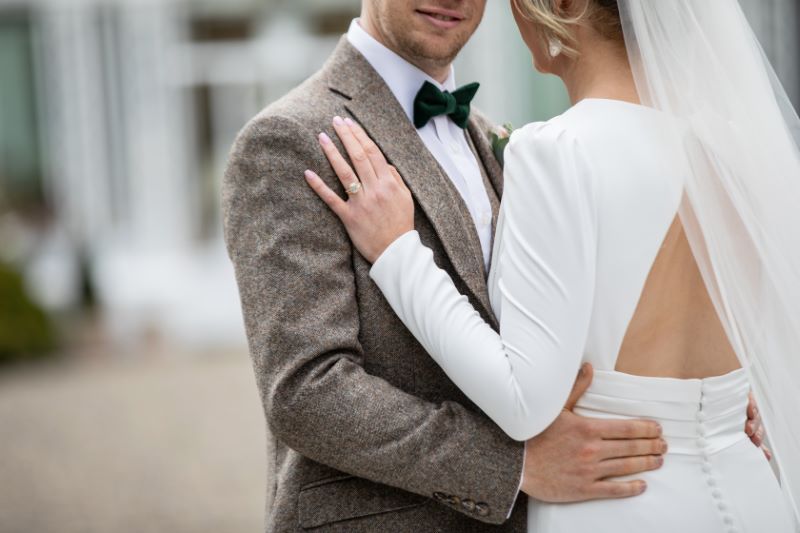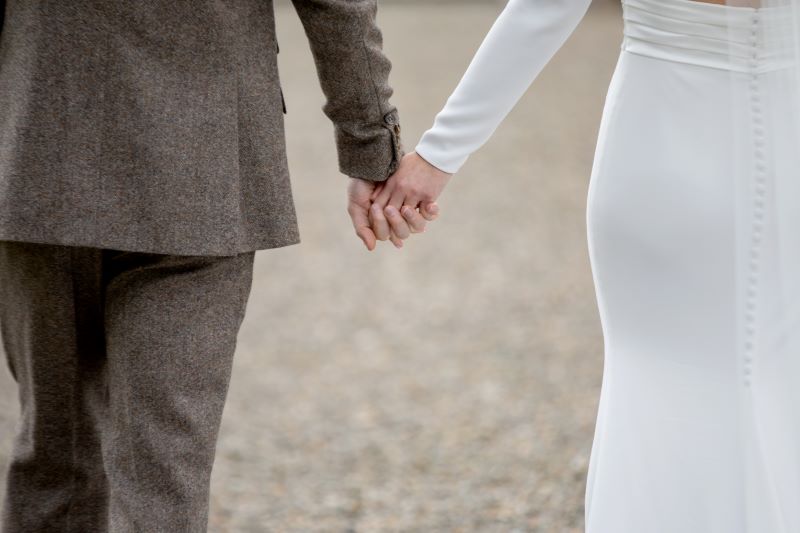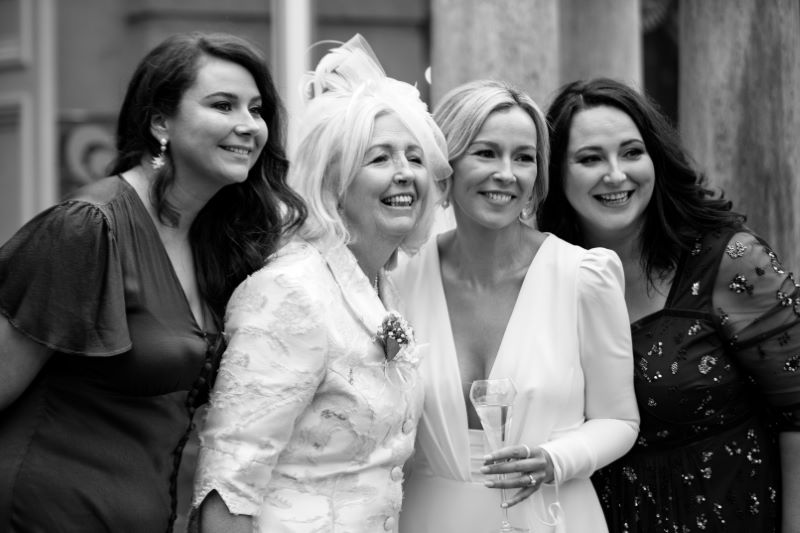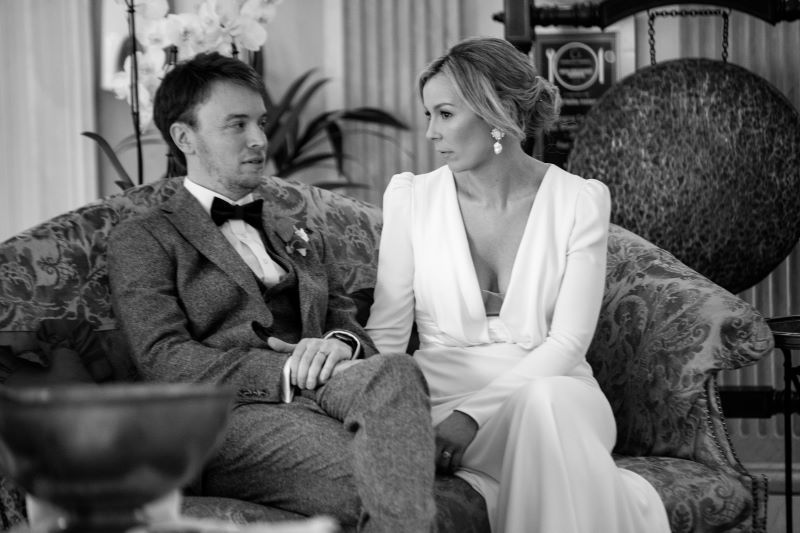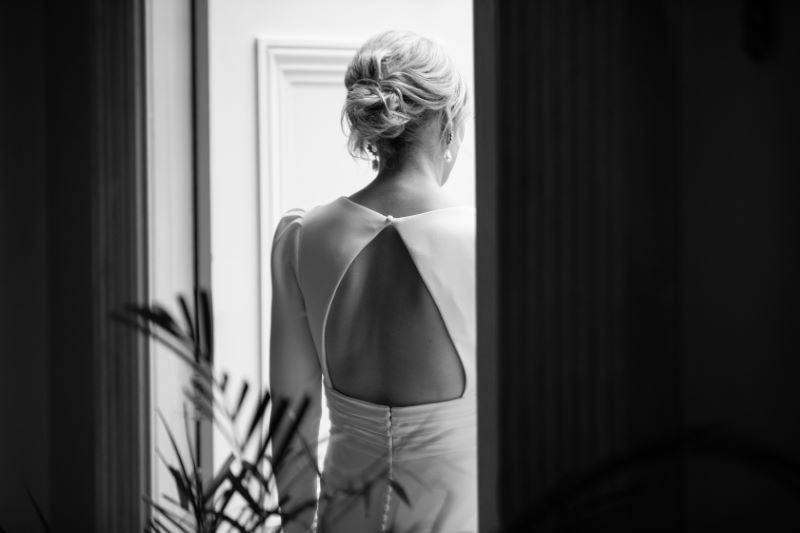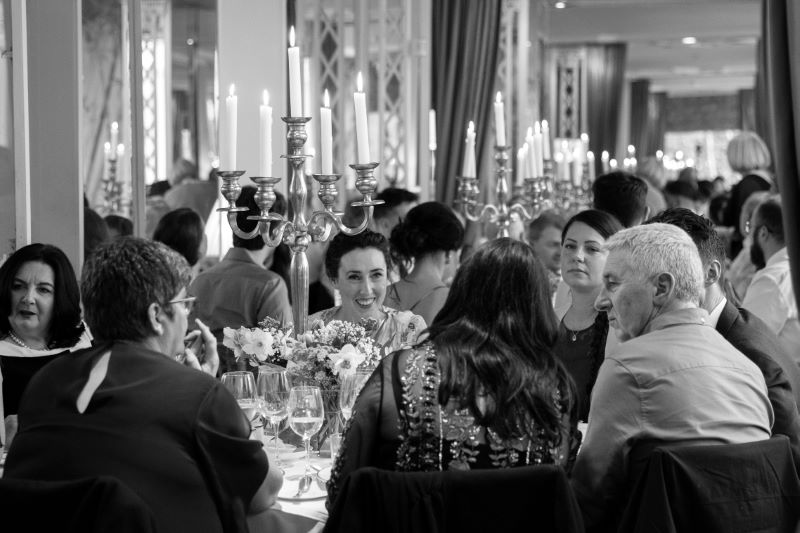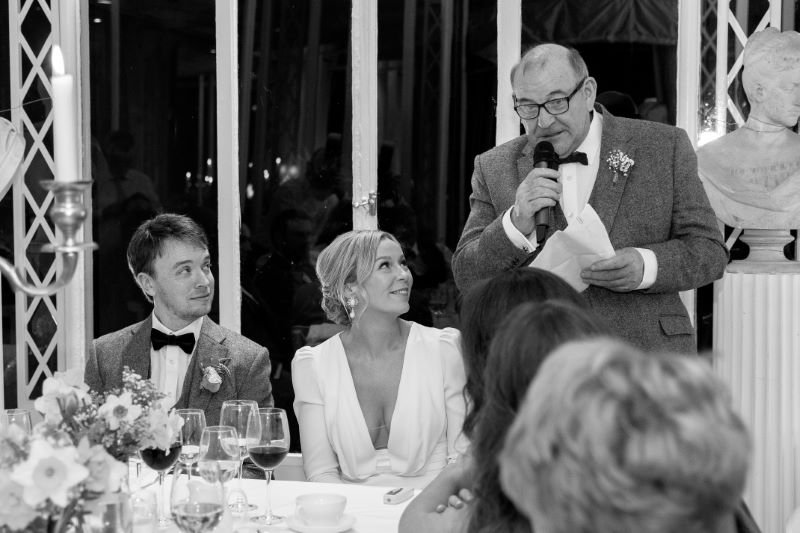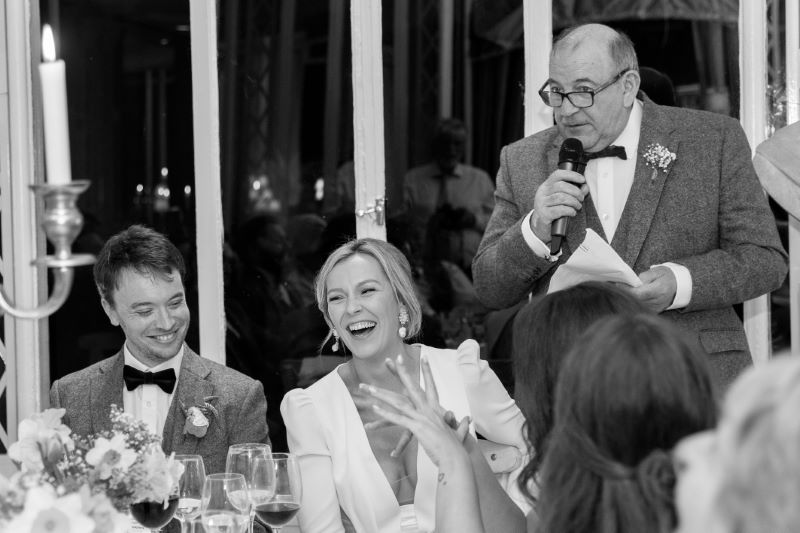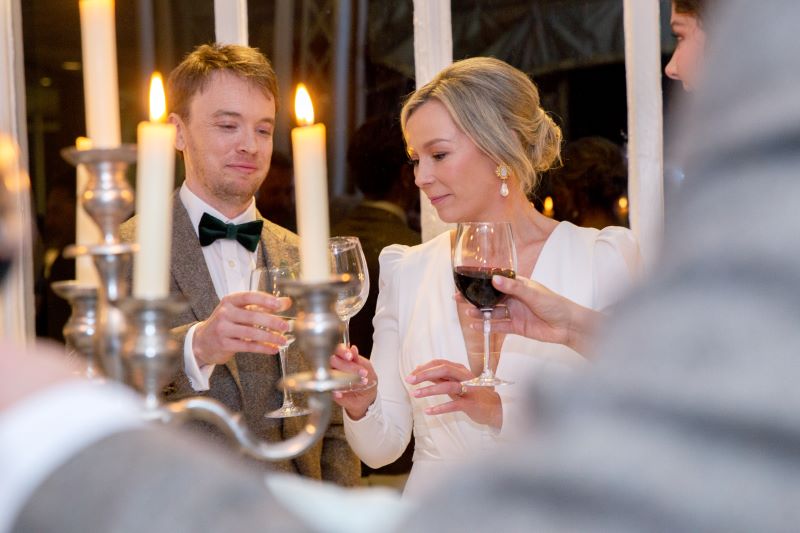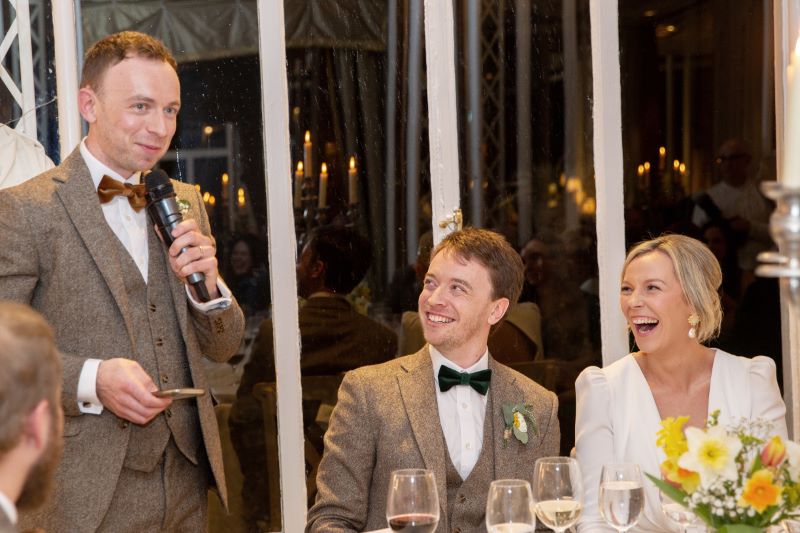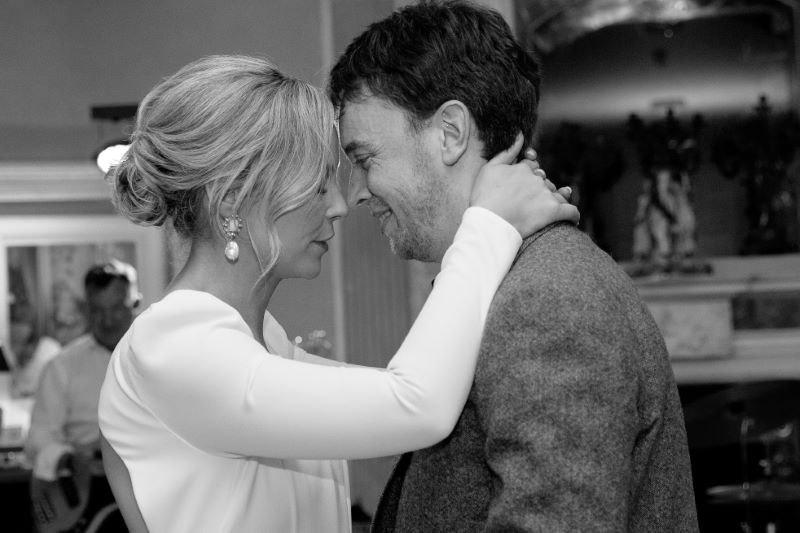 We couldn't let the day end without capturing some magical nighttime photos. Marlfield House looks incredible by night, Rachael & Séan sneaked away from their guests, for a few quite moments. It was the perfect way to end their incredible day, just the two of them soaking in all that was going on around them.